Our Team
The SHG Law immigration team will support and guide you as you navigate your immigration journey.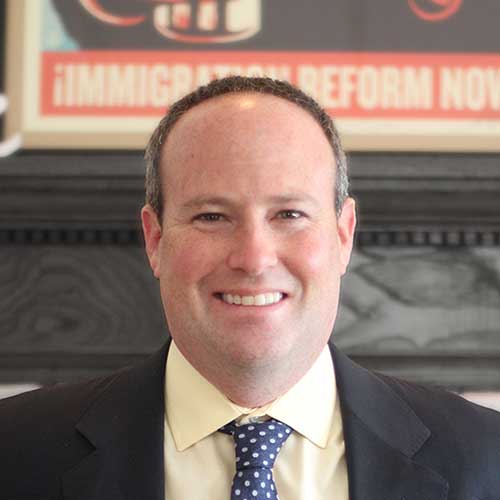 Partner
Attorney Adam Solow has extensive experience with family-based immigration and naturalization cases, non-immigrant visas, deportation defense, and appellate work.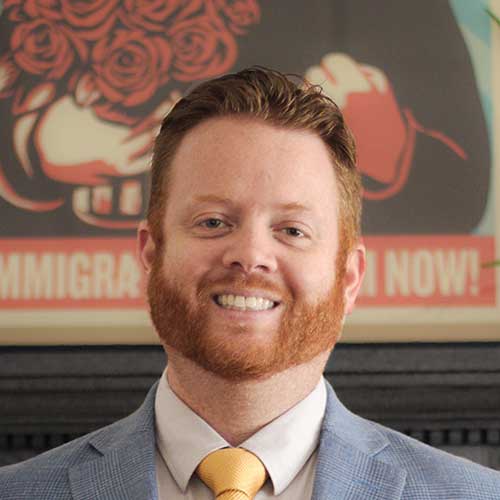 Partner
Attorney Matthew Hartnett has extensive experience litigating removal defense cases before the US Immigration Courts and the Board of Immigration Appeals (including asylum, withholding of removal, cancellation of removal, adjustment of status and complex waivers).
Partner
Attorney Christina Galvan has dedicated her legal career to practicing immigration law. Ms. Galvan is a native Spanish speaker and as a daughter of immigrants, she understands that immigration laws can often seem complicated and burdensome. She brings her vast experience and compassion to every case.
Office Manager & Senior Paralegal
Amy began her career working in corporate law and then had the opportunity to work with a small boutique immigration law firm before joining our team.  She specializes in family and employment-based immigration law cases, including Relative Petitions, Professional and Skilled Worker Petitions, Waivers, Professional Visas (H-1B, O, P), Victims of Crime Visas (U visa/VAWA), Religious Worker Visas, Change of Status and Extensions, DACA/TPS applications, and Naturalization applications. 
Paralegal
Yamileth appreciates the opportunity to help clients throughout their entire immigration process, doing everything she can to achieve a favorable outcome for our clients. She has extensive experience with family bases petitions, naturalization applications, I-601 and I-601A waivers, responses to Request for Evidence (RFEs), asylum applications, U-visas, consular processing and more.
Paralegal
Mr. Diaz has been working in the field of Immigration Law for over 3 years. He  provides a wide range of support for our clients and attorneys and he is motivated by the opportunity to help people. Alex works primarily on family-based petitions and applications, including green card applications, I-601A waivers, and consular processing, as well as asylum applications and removal defense packets.
Paralegal
Heydi is a native Spanish speaker from Honduras and she works primarily on family-based immigration cases, including deferred action, U Visas and citizenship applications. Our attorneys often look to her as the initial contact with our clients. Ms. Diaz truly enjoys learning from others and she puts all of her skills to use when it comes to helping the immigrant families who trust in our firm.
Paralegal
Alba has over 20+ years of administrative experience and is currently the office manager of the New Jersey office of Solow, Hartnett, and Galvan, LLC. Not only does she answer all client phone calls and coordinate meetings for attorneys and paralegals, she manages the day to day operations of our New Jersey office while also helping to prepare and file employment authorization applications, DACA renewals, and naturalization applications.
Paralegal
As a paralegal, Arnold Meraz is experienced with Deferred Action for Childhood Arrivals (DACA), family-based petitions, U-Visas, and writes affidavits for 601A waivers amongst other applications. He continues to develop new skills and knowledge to provide a wide range of services to our clients.
Reach out today

Contact us!
Please contact us utilizing the form below to contact the attorneys at SHG Immigration Law about your immigration objectives. We have offices located in Philadelphia, Collingswood, and Chester County. If it's an emergency please call us directly instead of using the contact form.