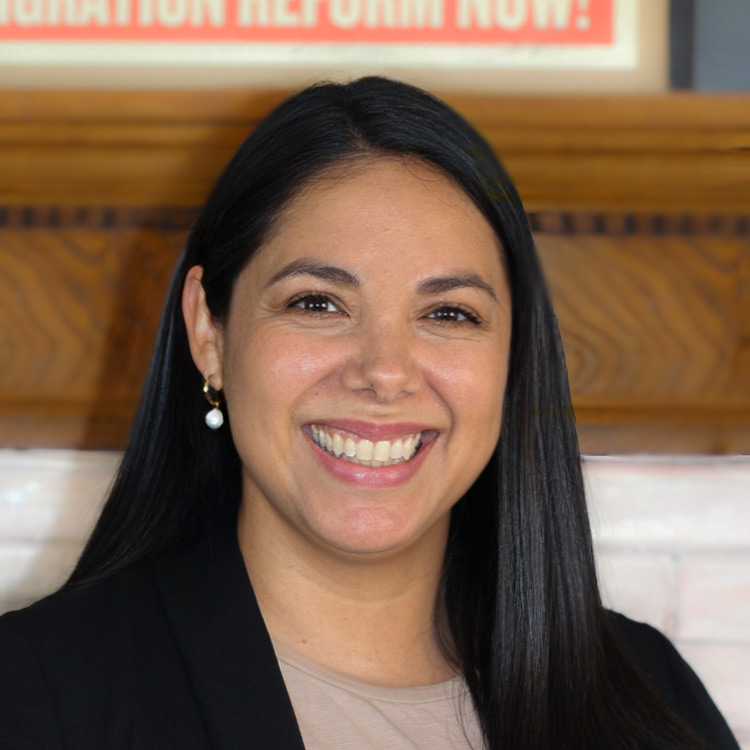 Attorney Christina Galvan has dedicated her legal career to practicing immigration law.
Ms. Galvan was admitted to the Pennsylvania Bar in October 2009 and has been practicing immigration law ever since, first at Bagia & Associates and then Solow, Isbell, and Palladino, LLC. She has extensive experience with deportation defense, family-based applications, including I-601A waiver applications, asylum applications, abuse-based petitions (VAWA petitions), naturalization applications, and non-immigrant visa applications, including U-Visa applications.  She is a native Spanish speaker. 
Education: Temple University, Bachelor of Arts, Political Science with a minor in Latin American Studies, magna cum laude, 2006 
University of Pennsylvania Law School, J.D., 2009
Admissions: Pennsylvania Supreme Court 
My Immigrant Story: 
I'm a first-generation US citizen, born and raised in Kennett Square, PA.  My father was born in Guanajuato, Mexico and my mother was born in Puerto Rico.  I can still remember being a teenager and helping my dad study for his naturalization test and then going with my family to 1600 Callowhill for his naturalization ceremony.  Now, as an adult who understands the immigration process, I appreciate so much more what that day truly meant to him and the peace that it gave both him and my mother.  
My interest in immigration law grew when my now-husband, despite being an honor student and captain of various sports teams, was having trouble getting into college because he "didn't have papers." I saw how unfair the system was – how his mother and even school officials tried for years to help him get a green card but fell short.   
I love what I do because I know just how meaningful this work is to our clients and their entire families and communities.  I see myself and my family in each and every one of my clients.  If it wasn't for my father crossing the border all alone when he was 16 years old, I would not be here today; if it wasn't for my husband crossing the border with his mother when he was 8-years-old, our children would not be here today – and the knowledge of that is what drives me every day and with every case.   
How to Contact Christina
Christina can be reached at 856-240-1621 or 610-557-3333 or [email protected]
SCHEDULE A CONSULTATION
We look forward to assisting you with your special immigration needs. Please use the button below to contact us about your specific needs.
Please contact us utilizing the form below to contact the attorneys at Solow, Hartnett and Galvan Immigration Law about your immigration objectives. We have offices located in Philadelphia, Collingswood, and Chester County. If it's an emergency please call us directly instead of using the contact form.