Paloma Collazo-Vargas
Paralegal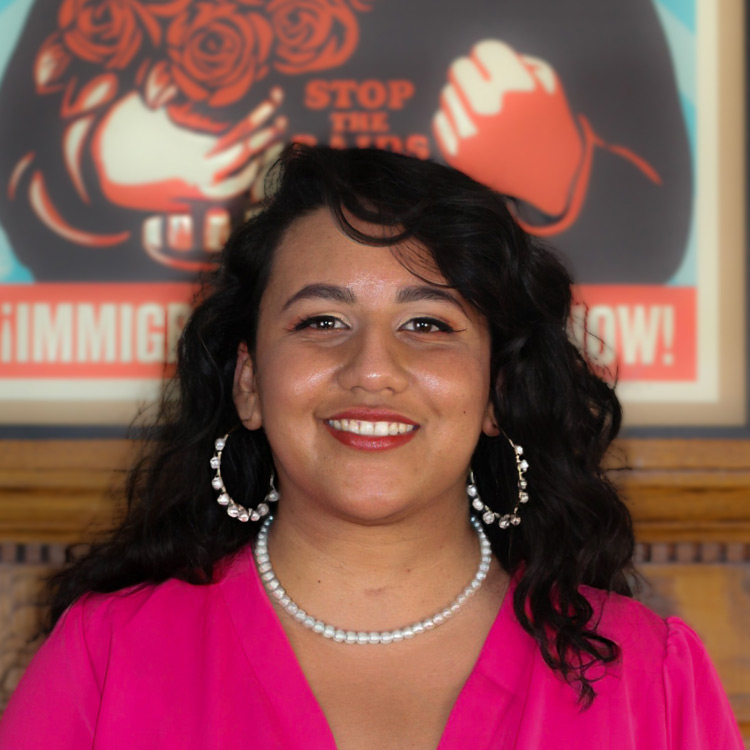 Paloma is a bilingual Spanish-speaking paralegal at Solow, Hartnett & Galvan, LLC
Paloma Collazo-Vargas was born and raised in the agricultural town of Watsonville, CA to Mexican immigrants. As a first-generation student, she went to a Quaker school, Earlham College, where she majored in International Studies and was able to travel in and outside of the United States.
As a paralegal, Paloma works on family-based petitions and applications, including green card applications, applications for U.S. citizenship and naturalization, waivers of inadmissibility, and consular processing, as well as asylum applications and removal defense packages, specializing in detained cases.  Paloma works in our Philadelphia office.  Before joining SHG Immigration Law, Paloma was a paralegal at Surin & Griffin, PC. 
Outside of work, Paloma is either playing Pokemon on her Switch, drawing or watching Crunchyroll.
Education:
Earlham College, B.A. International Studies 2019
My Immigrant Story: 
I was born in a town where many Mexican immigrants work in the fields. When my parents came to the U.S., my mom worked in the berry fields and my father had two jobs, picking mushrooms and being a soccer referee. My mother raised me to prioritize my education and to take any opportunities that this country offered and my father taught me to fight back whenever I am pushed back. 
After college, I was a Quaker Fellow for Quaker Voluntary Service where she worked for Juntos and Nationalities Service Center. My time in both NGOs inspired her to work in immigration and work with the community.  As the oldest child in my family, I have paved the road for my younger sisters and I hope that I am able to do the same for the immigrants who have taught me what it means to be "una hoja de los inmigrantes."
How to contact Paloma: 
Paloma can be reached at 215-330-5244 or via email at [email protected] 
SCHEDULE A CONSULTATION
We look forward to assisting you with your special immigration needs. Please use the button below to contact us about your specific needs.
Please contact us utilizing the form below to contact the attorneys at Solow, Hartnett and Galvan Immigration Law about your immigration objectives. We have offices located in Philadelphia, Collingswood, and Chester County. If it's an emergency please call us directly instead of using the contact form.